WHO WE ARE?
OMNIA LIFT is an Italian family-owned enterprise with a dedication, professionality and passion for lifts since 2 generations.
Today, Omnia LIFT is a dynamic and young company specialized in providing AD/HOC and customized solutions for the lift industry both at local and international Levels: inspired by Flexibility, Technology, Safety and Design.
Driven by a technically competent team of Engineers, Omnia Lift mainly complete complex tasks to serve the most exigent clients.
Creating customized products, differentiate from competitors, treat lift as a continuously evolving commodity, are our principles.
We have a wide range of products covering various market sectors, constantly updated by new models' research.
THE FOUNDER
The CEO and the chief engineer of OMNIA lift, Eng. Alessio Beretta, is born in Italy (COMO) on May 20, 1977, he graduated in Mechanical Engineering at the Politecnico of Milano in 2002 followed by a Master degree in INNOVATIVE MATERIALS AND TECHNOLOGIES in 2003 at the same university.
After his graduation, he followed in his father's footsteps and created OMNIA Lift learning practice from the best lift consultants in town.
One of the first lift Eng.Baretta designed and installed, was for the same university he studied in, resolving the mobility issue he perceived during his studies.
Being Always up-to-date with trends and technology, his dream is to achieve the best efficiency and automation performances in lifts inspired by Google and Amazon.
Being a passionate and collector of Vintage cars, Alessio is a great connoisseur of the Italian style and design.
MISSION AND VISION
To achieve better R&D performances, Eng. Alessio Beretta, do cooperate with The Polytechnic School of Genoa University (Italy) to develop advances technical solutions and software.
As an active member of A.N.I.C.A (The Italian National Association of Elevator Component Manufacturers), and constantly updated from UNI, (The Italian National Unification Body),  Eng. Alessio Beretta always seeks to maintain the company in line with the National and international standards to guarantee top quality products that are able to meet any request from all kind of consumers and from any part of the world.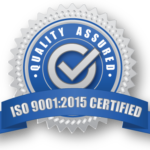 ARE YOU LOOKING FOR A QUALITY
COMPANY FOR YOUR
PROJECT?